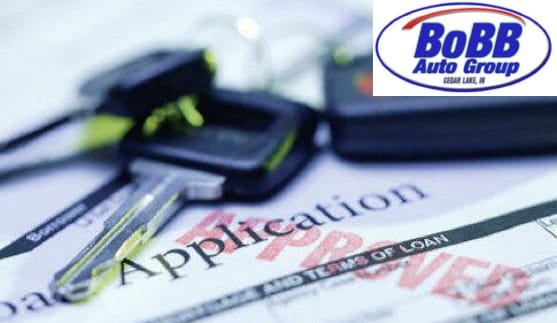 When is time to lease a new vehicle? When is it time to finance a new vehicle? There really isn't a perfect answer for Highland, IN area drivers, but there is a correct answer for every situation, lifestyle and budget. The finance team at BoBB CDJR makes it their goal to find the right answer for every customer in the Highland, IN area looking to lease or finance a new Chrysler, Dodge, Jeep or Ram vehicle. The finance team at BoBB CDJR will listen carefully, ask the right questions and give everyone the best information available.
When is Auto Financing the Right Choice?
Auto financing is one of the more traditional paths to vehicle ownership for Highland, IN area drivers. It's not unlike financing a home or furniture. You make a down payment, set up an auto loan deal with a bank, agree to an interest rate and make payments on a set schedule. Auto financing does have a few distinct advantages over leasing.
Auto financing makes sense for any high mileage driver

Auto financing is a good choice for a driver who is looking to have ownership of their vehicle beyond the terms of the finance deal.

Auto Financing is preferable if you're able to afford a large down payment or you have a trade-in.
Getting an auto loan makes it much easier for drivers to rack up high mileage or customize their vehicle as they see fit. Lease deals can be restrictive when it comes to what Highland, IN area drivers can and can't do with their vehicles. Auto financing should be the preferred choice for anyone in the Highland, IN area who truly wants to own their vehicle.

When Does an Auto Lease Make Sense?
It's not all about auto financing for Highland, IN drivers. Auto lease deals have their own advantages depending on your situation.
Leasing is a great option for a driver not interested in making a large down payment. Initial costs are much lower.

Leasing doesn't tie drivers to the same vehicle for several years.

Lease deals offer a similar payment schedule and structure as getting a loan.
Lease deals can be a little more restrictive in terms of driving habits or adding accessories or components, but lease deals do offer an opportunity to get a lot more vehicle with a much lower initial cost.
Whether you're looking to get an auto loan for a new Jeep Wrangler or finance a new Chrysler 200, the finance team at BoBB CDJR is the ideal location for a Highland, IN area driver in need of assistance. Get in touch with our team through our website, by phone or visit our Highland, IN area CDJR dealership to get more information on auto loans and leases.